Add to cart
Night Training Pants - Navy Basics
Is the product you want out of stock?
Notify me when available
Will not hold as much as a disposable - for kids almost dry
The Perfect Transition from Pull-ups to Undies
Designed to help with night-time potty training
100% cotton with a soft waterproof panel
Gives you peace of mind when accidents occur
Reusable & Eco-Friendly
Look & Feel like undies
Our Snazzi Pants 'basic' range of washable night training pants is the perfect solution for parents who are toilet training their little ones! Created with sof...
Our Snazzi Pants 'basic' range of washable night training pants is the perfect solution for parents who are toilet training their little ones! Created with soft, comfortable materials and an absorbent core.
Made to help your child move out from nappies or pull-ups, our range of night pants is absorbent, reusable, and comfortable. A great alternative to disposables when your child is almost dry - they will save you money and reduce landfill!  
A selection of new larger sizing is now available. We have designed this new range of night pants to fit more comfortably, and they are more in line with major underwear brands. 
We always recommend using with a Brolly Sheet.

More Details
Made from cotton, they look and feel like undies but will give your child peace of mind. Absorbency is about 180 MLS.
Cloth pants will never be as absorbent as disposables unless they are really bulky which most kids won't wear. Our Night Training Pants are designed for a child who is on the way to nighttime dryness and isn't completely filling a disposable. There are 2 bands inside where an extra booster pad can be placed if you feel you need extra protection.
The pants are designed to fit snugly and securely.
One parent's feedback (5-year-old son):

"He likes the fit, they feel more comfortable than wearing a nappy and they look a lot nicer as well, it is not obvious they're training pants. You need at least 2 pairs as I usually wash at night and have had to wait for morning to wash the pants each morning. We've had 6 big leaks through to Brolly Sheet since we received them but none for the last 4wks now so he's vastly improved since wearing these and they have been a lot easier than going straight to undies. We'd often get just a small wee which was easily contained. He's been dry pretty consistently for the last 3 weeks now.
I think it's a great product for that transition into undies. I hated using nappies and it's so easy for the kid to be lazy as well."
Sizing
If you've bought our patterned Night Training Pants before, the old size small
would be the closest fit to a 3/4 years, size medium would fit size 4/6 years,
and size large would fit a 6/8 years.


The age below is just a rough guide.  Please take the waist measurements
for sizing.  Kids come in all shapes and so age alone is not also an accurate
way to buy underwear.
Boys 
| | | | |
| --- | --- | --- | --- |
| Size | 2/3 Years | 3/4 Years | 4/6 Years |
| Waist | 48 - 52cm |  52 - 55cm | 54 - 58cm |
| | | | |
| --- | --- | --- | --- |
|  Size |  6/8 Years |  8/10 Years | 10/12 Years |
| Waist | 58 - 62cm | 62 - 65cm | 65 - 68cm |
Girls
| | | | |
| --- | --- | --- | --- |
| Size |  2/3 Years |  3/4 Years | 4/6 Years |
| Waist | 44 - 48cm | 48 - 54cm | 55 - 57cm |
| | | | |
| --- | --- | --- | --- |
| Size | 6/8 Years | 8/10 Years | 10/12 Years |
| Waist | 57 - 59cm | 59 - 61cm | 61 - 63cm |
Care & Composition
Composition
Cotton and spandex with a polyurethane waterproof layer.
Care Instructions 
Turn inside out and wash with similar colors.  Cold or warm wash.  Line dry or warm tumble.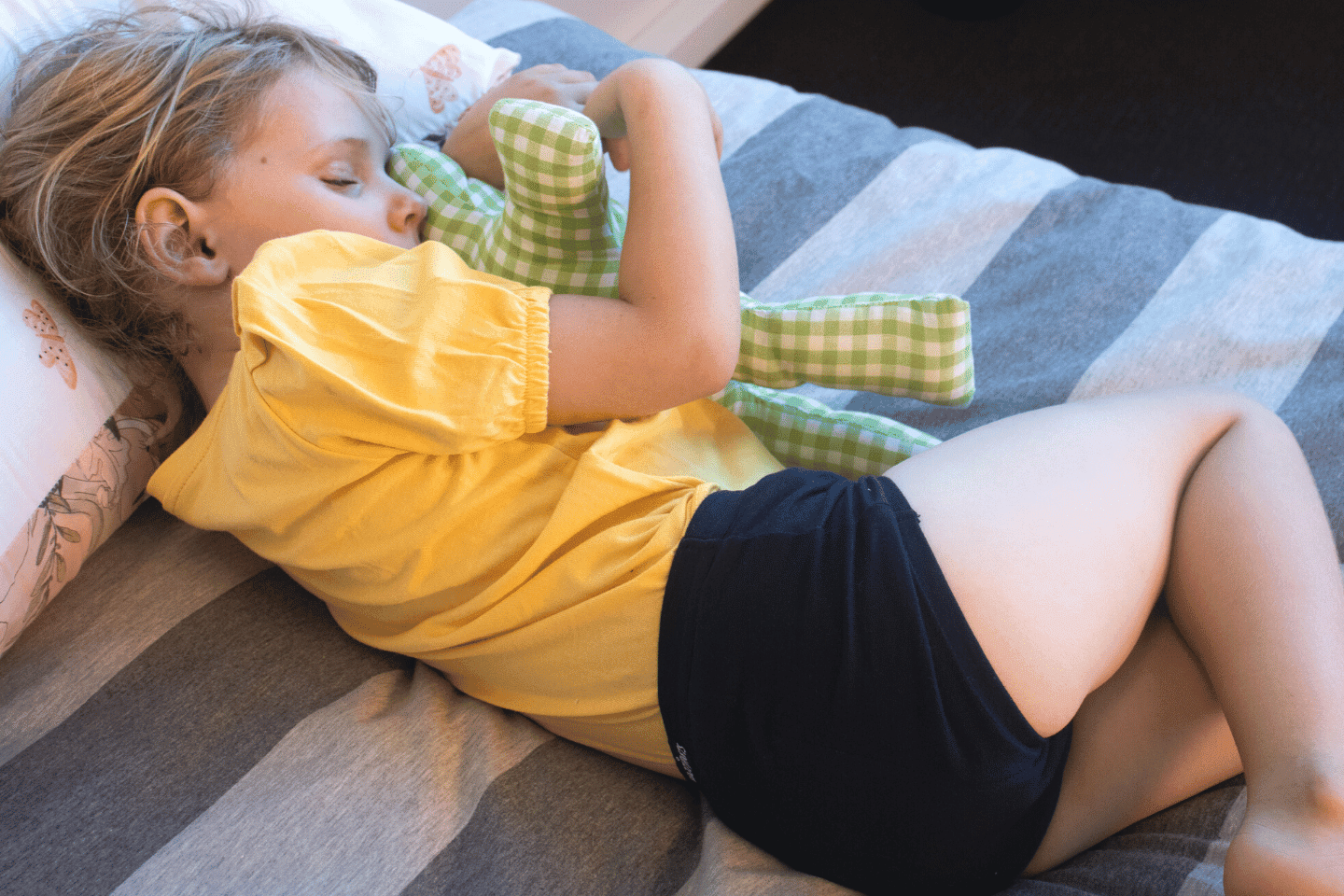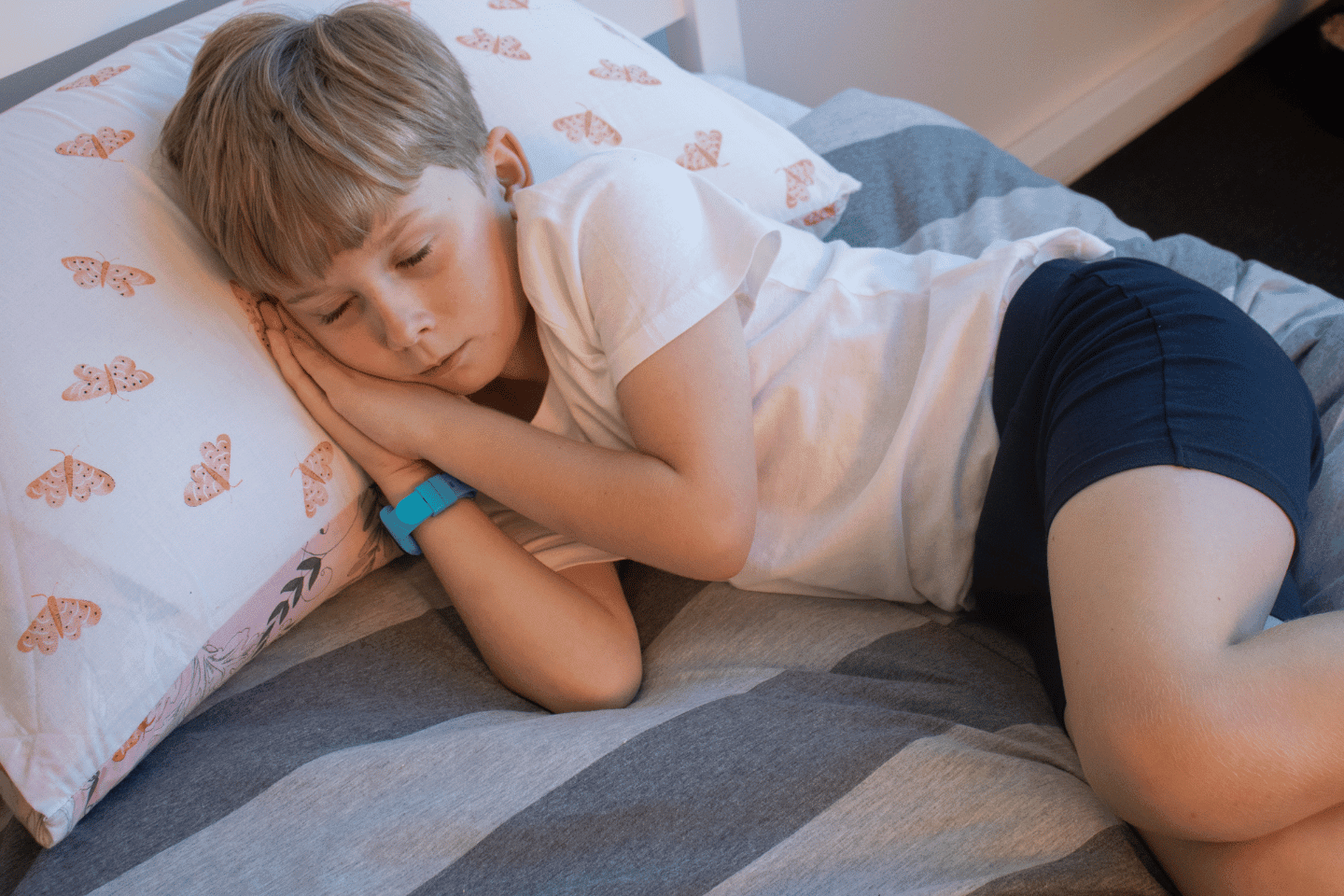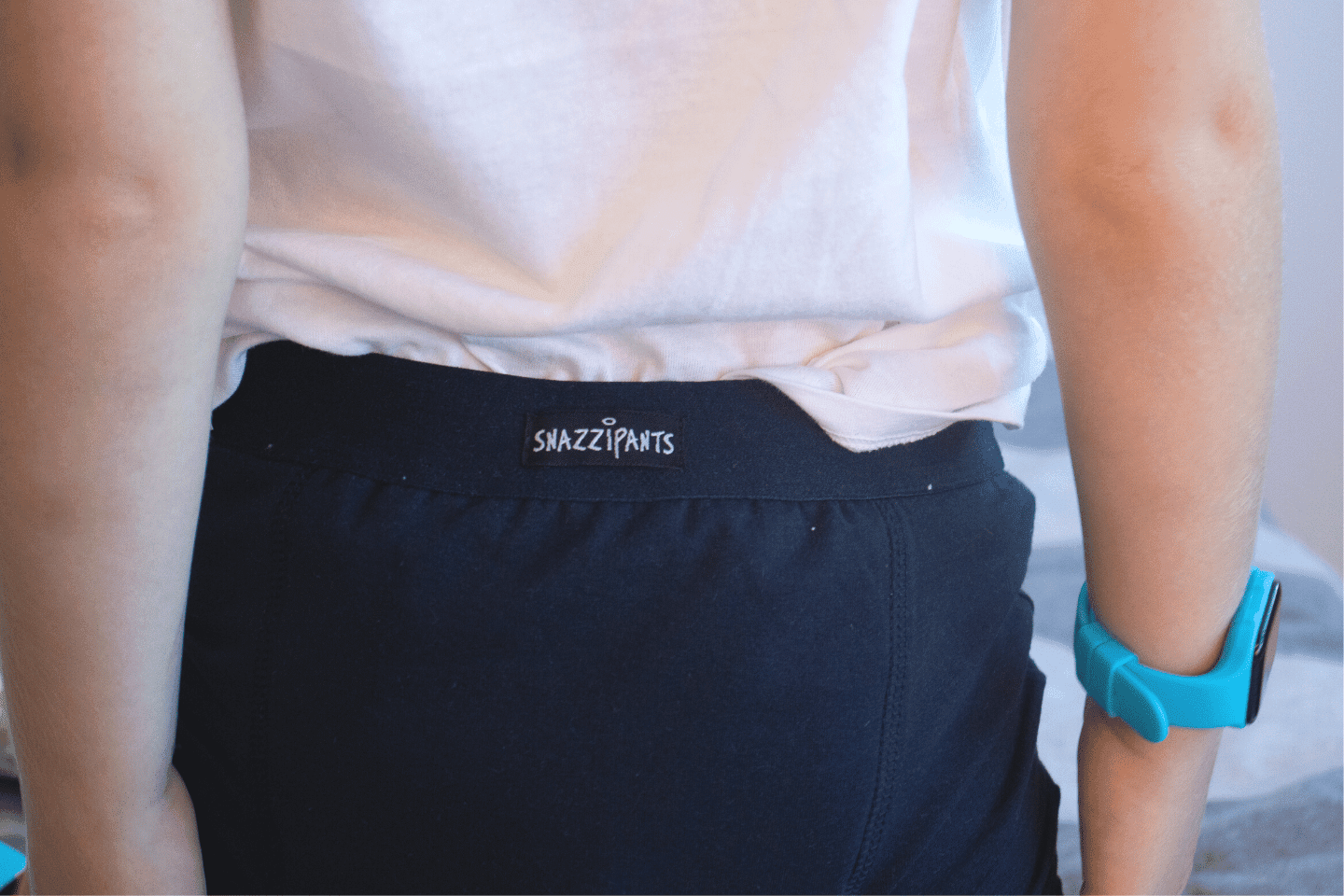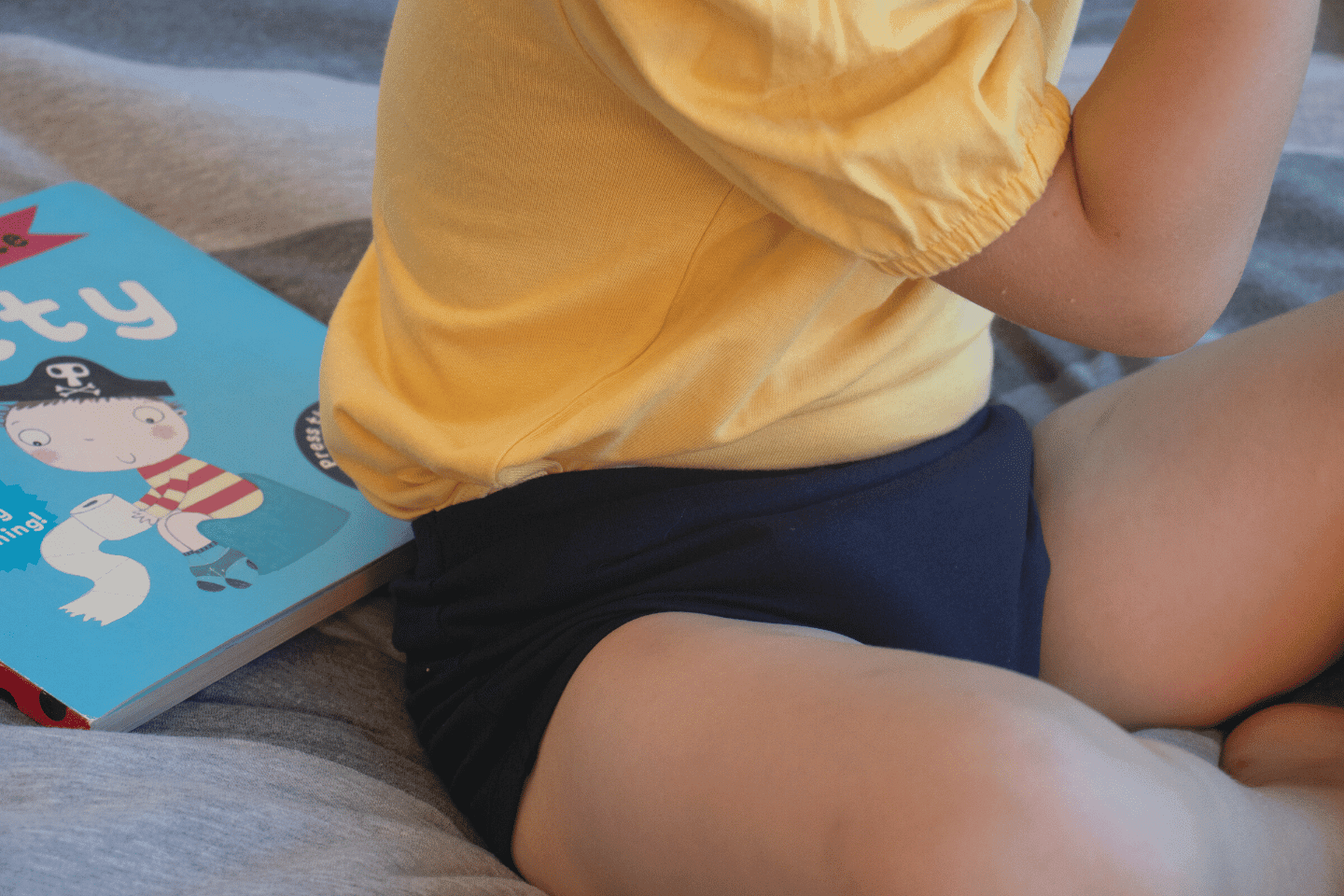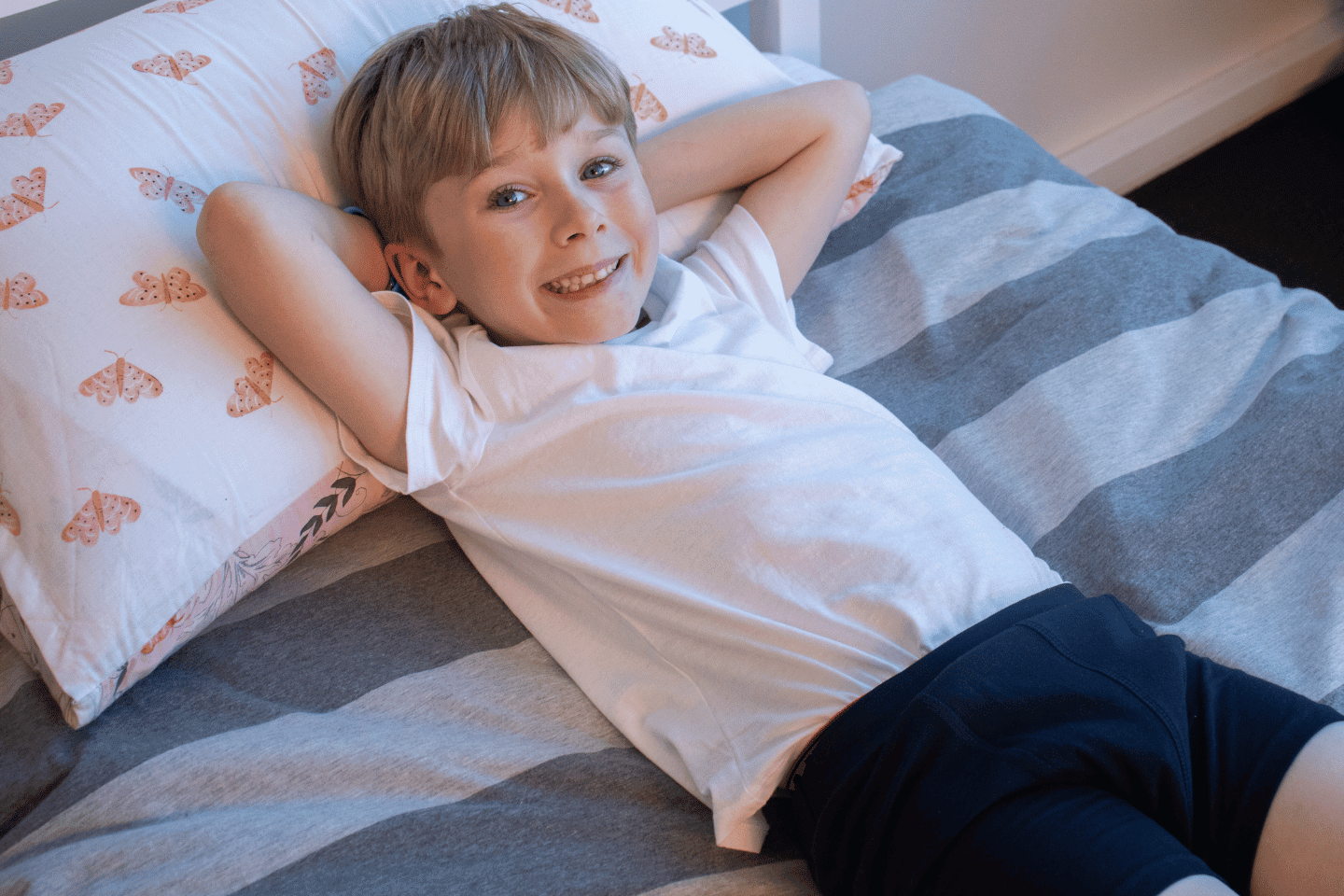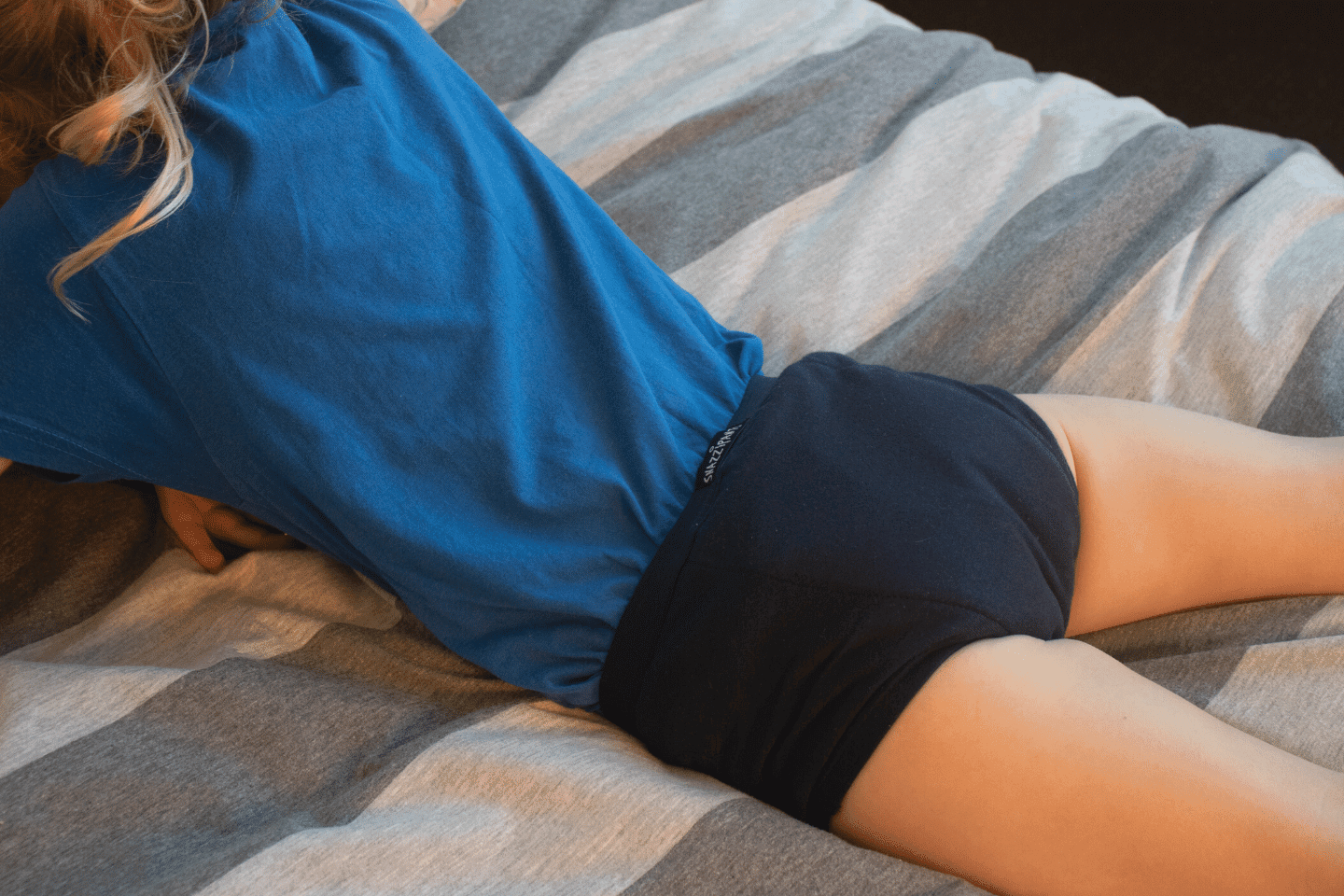 Total 5 star reviews: 3
Total 4 star reviews: 2
Total 3 star reviews: 1
Total 2 star reviews: 0
Total 1 star reviews: 0
83%
would recommend this product
Very useful

They are great for stopping the bed getting soaking even if the toddler forgets to hold the wees in! Only downside is they are massive on my almost 3yr old. Even with the smallest size

Jessica J.

Verified Buyer

Night time training undies.

True to size, has given my daughter the confidence to toilet train at night. Very happy with this product.

Night training pants

The sizing surprised me - I looked at them and thought they'd be enormous on my son but they fitted perfectly! Haven't as yet used - have bought for sons camp as reassurance…watch this space!

Shannah Gray W.

Verified Buyer

What is your gender?

Female

Really nice quality

These pants are high quality and do help catch small wees. I removed one star because my 4 year old daughter said they felt like a nappy to her and so in the night she'd wake thinking she was in a nappy and would let it go... so we've had to stop using the pants after only a few wears. She did find them comfy and was happy wearing them but we switched to just regular undies with the bed covers which are great. Will save these for toilet training my younger child when the time comes.

What is your gender?

Female

Great for older kids

So glad we found these. Means no more disposable nappies and a way forward to waking in the night to go to the bathroom.
Reviews Loaded
Reviews Added